---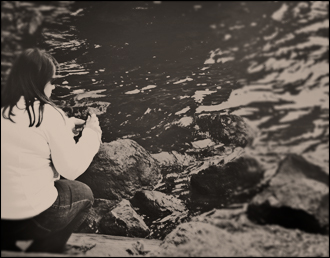 My passion for photography developed at a young age, as I grew up with a photographer father who always captured some absolutely beautiful shots. He has always been my inspiration and motivation when it comes to photography. I started becoming increasingly more interested in photography back in high school, where I frequently worked on a scrapbook of my friends and I that captured (in photographs) many of our good times together.

I have since moved on to more artistic, professional types of photos—and a wide range of subjects. That's what you will find here. Please feel free to look around using the navigation menu located on the right.


---
 
Currently, the only sections that are fully completed are:
Flora
Fauna
Domestic [Pets]
Food
West Virginia [in the Travel section]
Cancun, Mexico [in the Travel section]  

I am still in the process of completing the other categories.  Thank you for your patience during this time-consuming process!

Please remember, my photos are NOT to be used without written permission from myself. If you would like to use any of my photos, please This email address is being protected from spambots. You need JavaScript enabled to view it. to request permission.